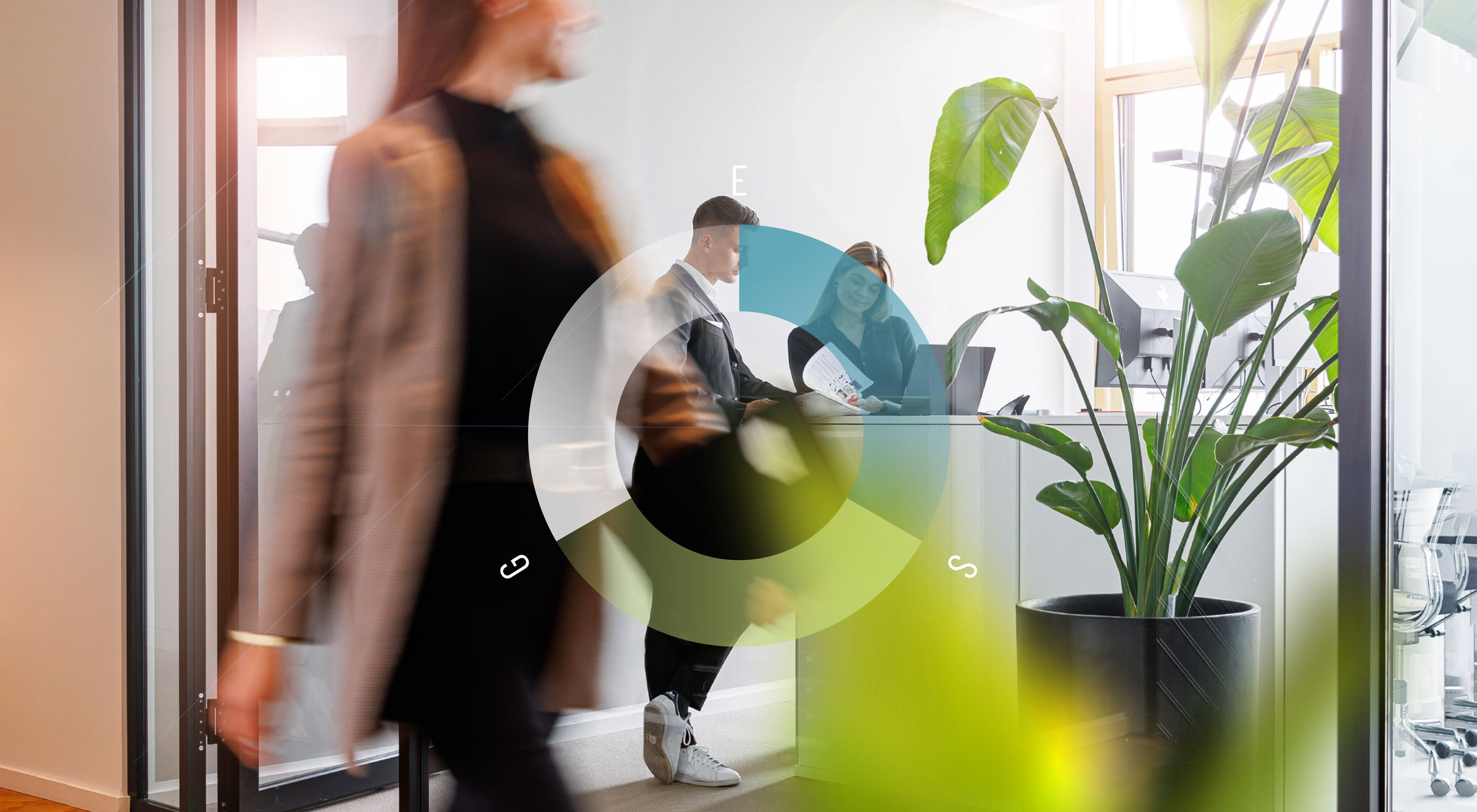 OUR ESG STRATEGY
Environmental Social & Governance – ESG for short – is on everyone's lips. Buildings are responsible for around 40 per cent of energy consumption and 36 per cent of CO2 emissions in the EU. This means that pressure on the industry is growing and demands on real estate are increasing.
At the same time, many buildings no longer meet the demands that users place on them. We are therefore facing one of the greatest transformation processes of our cities and urban spaces.
As an established full-service company in the German real estate industry with its roots in project development, VALUES Real Estate considers it top priority to contribute to sustainable business, a society worth living in and the protection of the environment in this functional and ecological transformation. We want to create lasting values: for our clients, investors, users of our real estate, local citizens and above all, for generations to come.
With this conviction and our skills, we have embarked on a journey to develop the topic of sustainability systematically and implement it in our business processes: from project development and asset and property management to investment management with our in-house capital management. We are pursuing this path with many committed colleagues, especially the ESG ambassadors who are firmly anchored in various business areas of our company.
In our current ESG report, you can learn more about our strategy, the first concrete measures we are taking and our goals, which are already in progress today.
VALUES. REAL ESTATE ESG REPORT
Browse or download our ESG report